Hosts can manage their participant details easily on the invite details page.

They can view, edit and manage participants and invites before the participants check-in.
For every update to the invite notification will be sent to all the participants in the invites.
Edit an invite
Who can edit an invite?
Edit access is given to the person who created the invite, Host, Admin and Location admin.
Fields that can be editable before/after approval
The editable fields are
Title,

Description,

Comments,

Participant details and

Add/remove participants.
When invite approval is disabled, one can edit invite till the expected time or the check in time, which ever is earlier.
When invite approval is enabled, all the above mentioned fields are editable before it is approved. After which only admin/location admin can add participants till the end date.
How to edit an invite ?
Navigate to the invites page, click on an invite to view the invite details > Edit the invite details > click on Save.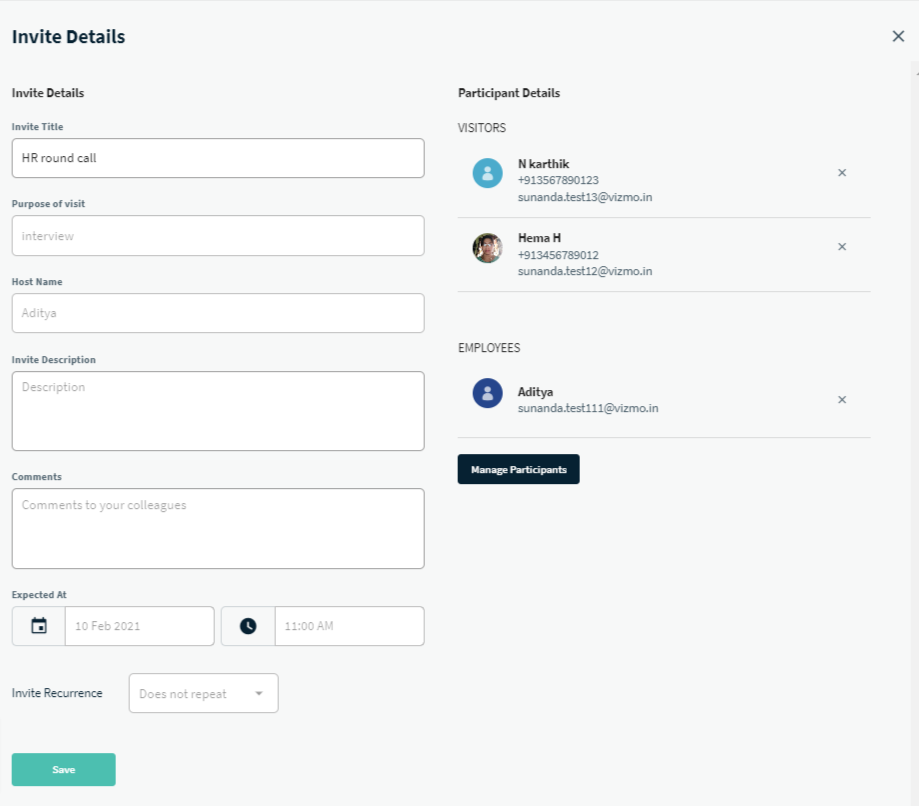 How to manage participants? ( add and delete participants )
Participants can be managed only by Admin / Location admin. For Group invites we can add / remove participants in between till end date.
Go to the invites page

Click on the particular group invite > Manage Participants

Now Add more visitors / employees, Edit the Participant details, Remove the participant

Click on Save

Whatever the change might be update notifications will be sent to all the participants.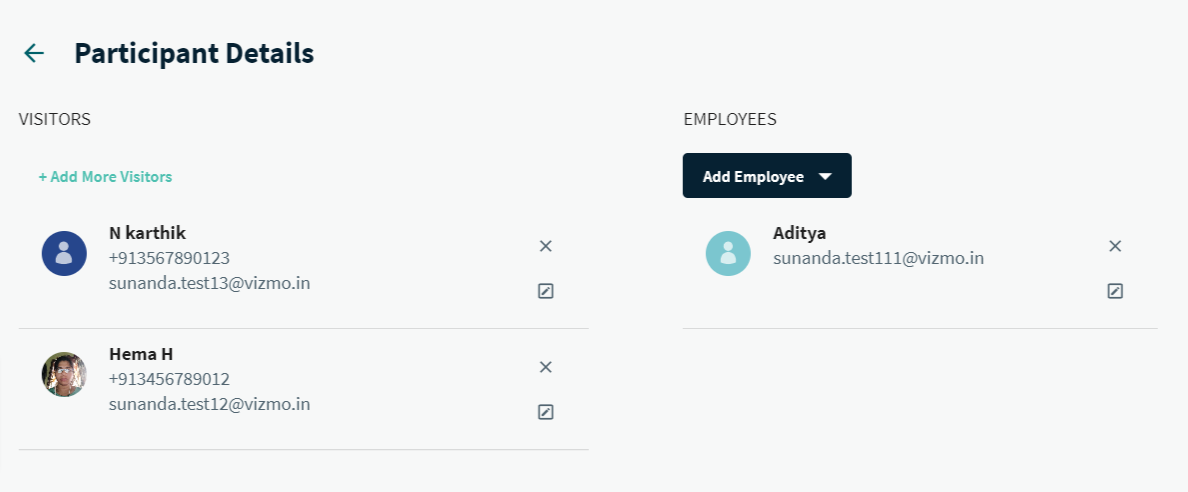 Any invite shared with the internal contacts/employees, the concerned employee will be notified via email to use the app to pre register themselves on the date.

Other non employee invitees will be provided a link to register and provide Health Declaration before getting access.